East Meets West in Alsergrund
Free Open-Air Concert + Livestream
Klicke hier für die deutsche Version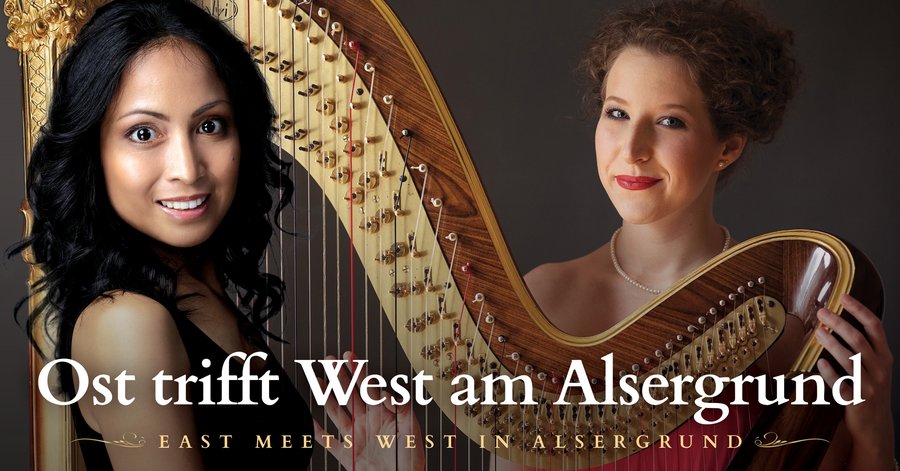 Enjoy a colorful program of beautiful music, performed by Filipino soprano Fiona De Vos and Hungarian harpist Veronika Villányi. Featuring works by Schubert, Grieg, Mozart, Fauré, Cesti and Philippine composers.
The concert was livestreamed on Facebook.
Watch the livestream on Facebook.
- Saturday, August 14, 2021, 4–5 pm (UTC+2)
- Servitenplatz, Servitengasse 9, 1090 Vienna + online
- Free admission
Share this event with your friends!
To get updates on this concert, sign up below. You'll also receive free music downloads as a welcome gift. ♫

Sponsored by:
- Vienna City Department of Culture
- Alsergrund District Council
- LearningTagalog.com
- healed.world Emotional Healing
We hope to see you there! ❤️
Photo Fiona: Daniel Bointner | Styling & Makeup Fiona: Susanne Willinger / SuzyQ | Photo Veronika: Zsófi Raffay | Styling & Makeup Veronika: Henriett Lugossyné Szöllősi | Graphic Design: John Arce